Chief Volunteer Officer/
Board Chair
Donn Hall
Retired Architect
Donn is a retired architect. He loves to sail and has been sailing most of his life owning my first sailboat when he was 7 years old, a 12' Snowbird in Newport Harbor-Balboa Island. His wife Shelley, who is also a lifelong avid sailor, sail their Newport 33 every weekend. It gives them a sense of peace and joy. Donn gets that same joy from being a small part of enriching the lives of the youth of our Boys & Girls Club. He's been a member of the Board of Directors for 17 years now and feels truly honored to be selected the Chair for these extraordinary members of the Board.
What inspires him? The staff, the magnificent Club Staff. To Donn, they are the heart of the Boys & Girls Club and they are absolutely inspiring in the work they do for our youth every day. Drop in and meet them someday. You'll be glad you did.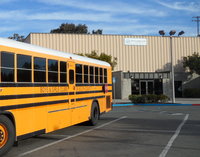 Third Vice Chair of Resource Development
Christine Harlin
Retired
This is one busy lady! Christine is a past Board Chair and has held numerous executive positions over multiple terms while also chairing multiple committees and fundraisers. Volunteering started early for Christine as she was part of President Nixon's "Plant a Tree" project. Her picture was even in the Star-News for planting trees outside of West View Elementary along with some classmates. It showed her how one person could make a difference when volunteering. Christine says, "Nonprofit work is a natural fit as there is always a young person out there that needs your support and guidance. Seeing the programs at the Boys & Girls Clubs of South County and the difference that our staff makes every day is a blessing. I have seen kids grow up and go to college just to come back and thank the staff for their encouragement and leadership. Knowing that serving on the Board helps make the difference in these kids' lives is uplifting."Christine loves going to Disneyland and Disney World and can't get enough. "It's such a great way to experience all kinds of people and see the excitement on kids' faces as they interact with characters and ride the attractions."
First Vice-Chair/Chair-Elect
Vacant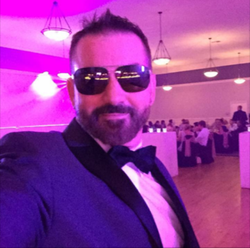 Secretary
George Braudaway
Contractor
A new board member and already making a huge impact in contributions and support, George is a godsend. George is a passionate and positively charged executive board member who makes it exciting to support the Boys & Girls Club each day as he and his 5 brothers were Boys Club members growing up. In his spare time, George likes to fish, travel and rides his Harley with his wife Carla. Business owner and real estate broker, George also serves on the Imperial Beach Chamber of Commerce. George was awarded the BGC 2016-2017 Board Member of the Year for his exceptional service and giving - Bravo George!!!!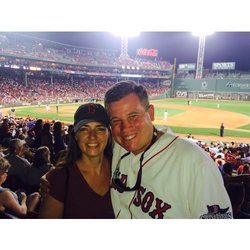 Second Vice Chair of Programs & Human Resources
Rick Jeffries
SYSCO San Diego
Rick Jeffries, originally an East Coast native, has enjoyed living in South San Diego for 7+ years. Before and after school programs—like the Boys & Girls Club—were a big part of his life, and he understands the importance of community programs for youth. He currently works for Sysco San Diego

Treasurer
Jim Algert
Architect
A graduate of UC Berkeley and Colorado State Universities in Civil Engineering, Jims' career has taken him overseas with extended stays in Rio De Janeiro, Brazil, and Lisbon, Portugal. Jim's time, experience and passion for the Boys & Girls Club is greatly appreciated and we are lucky to have his support to ensure the mission of the community if fulfilled.